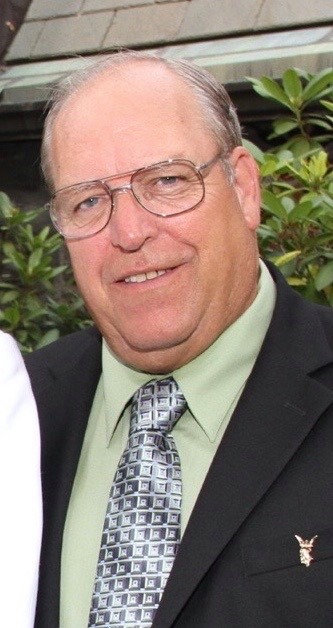 Softly in the morning, you heard a gentle call, you took the hand God offered you and quietly left us all… . Surrounded by his family and those that meant the world to him, Donald B. Warner, 76, of Owego passed away on Sunday, May 31, 2020. Don was born in Nichols, NY on August 2, 1943 and was a graduate of Owego Free Academy class of 1961. On November 6, 1964, he married the love of his life Linda Allis. Together, they shared sixty-two years of happiness and making wonderful memories.
Don was a Lifetime member of the Owego Fire Department where he proudly served as Chief and Squad Captain. He also was a lifetime member of the Sons of American Legion Post 401. Many will remember Don for his caring ways and always making sure community children had a bicycle to ride. He was thought to be the neighborhood mechanic and was known to be able to fix anything. Don would often state "the only thing I can't fix is a broken heart". Fond family memories will always be cherished at the cottage in Canada. For over twenty years, Don and Linda enjoyed spending time away at their second home. Although your smile is gone forever and your hands we cannot touch, we still have so many memories of the one we loved so much.
Don will be missed by his loving wife Linda; his son and daughter-in-law: David and Loretta Warner of Texas; their children: Scott, Charley, CJ, Tony, and Trevor; Don's great grandchildren: Christian, Corey, Mason, Sean, Zachary, Harper, and Dylan; his daughter: Deborah Warner of Owego and her children: Adam, Kaitlyn, and Benjamin; Don's great grandchildren: Jalin, Hailey, Karley, Sydney, Lucas, and Laura.
Don was welcomed into heaven by his mother Ruth E. (Burgess) Pratt.
Abiding with Don's wishes the family will gather privately. A celebration of his life and picnic will be held on his birthday, August 2, 2020 (further details to follow. Please check the funeral home website for future details). During this challenging time for our country and community, we urge family and friends to leave a message of sympathy online at his guestbook at sutfinfuneralchapel.com which will become a great source of comfort to the family. One can also send a virtual hug; as a special link has been created for friends and loved ones to record a brief video condolence or memories with the family at Send Hugs.
Those who wish may kindly consider a memorial contribution in loving memory of Donald B. Warner to the
Owego Fire Department
178 Main St.
Owego, NY 13827 in loving memory of Donald B. Warner. Caring assistance has been provided by the Cooley Family of the Sutfin Funeral Chapel, 273 S. Main St., Nichols.
---
Updated: 03 June 2020